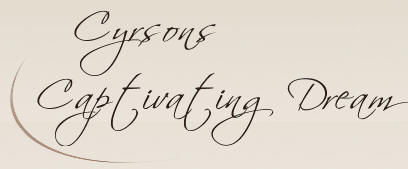 People tend to under estimate Pan, officially named Cyrson's Captivating Dream. This little guy stands at thirty-four inches, but don't let his size fool you. This remarkable miniature is a feisty stallion who loves his women, is great to pasture breed or hand breed, and is easy to catch and handle.
Pan lives up to his name as he is a dream miniature, a striking sorrel stallion with a beautiful flaxen mane and tail, He will captivate your heart. His first baby, Peanut, is pinto white with brown spots. Pan has a great balanced conformation with good feet, and is one strong little man that could pull a cart with no problem.
Cyrsons Captivating Dream has excellent breeding which includes CN Easterbrook Farms Dreamaker, Egyptian King Serenity, Macho Mecate, Langfords Her Din Ann, Mountain Highs Cinnamon Toast and GG Amazing Grace.
Cyrsons Captivating Dream's Pedigree
(please click)