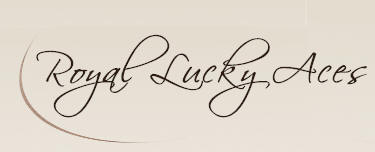 Royal Lucky Aces is a beautiful gelding who is very sweet; he loves attention demonstrating this by being the first to come up when we go into the pen, a perfect representation of his selective breeding - his sire, Royal Dictator and his Dam Miss Lucky Duck both exceptional and captivating specimens of equine.
Royal Dictator, an exceptional stallion, 1st place winner of a 1988 championship, is from proven foundation breeding that can be traced back to the very first Tennessee Walking horses. He is a grandson of Mack K's Handshaker and Merry Go Boy who are both World Grand Champions. Just one generation off his papers is Allan F-1 who was recognized as the "greatest contribution to the breed". Too many names to mention, but several other great horses are in his ancestry - Midnight Sun, a World Grand Champion, Roan Allen, Merry Legs, Wilson's Allen. With his foundation breeding and that of our selected mares, his babies adopt the natural run walk that distinguishes the breed.
On the dam side, Miss Lucky Duck's breeding is rare which makes her offspring valuable. She was sired by The Duck who placed 10th in 2003 World Grand Champions of the National Celebration. Her pedigree goes back to great stallions like Triple Threat, Pride of Midnight, Ebony Masterpiece to name a few.

She is superbly gaited with a long ground covering stride, broke to ride and has been ridden on the trail and also in show. She has magnificent conformation and is very balanced giving her great stamina and the ability perform in gait without breaking.
Lucky Aces has inherited the desirable qualities of both Royal Dictator and Miss Lucky Duck, making him an exceptionally fine looking animal and as a bonus he is blessed with an enviable personality.
We are asking $3500 for Royal Lucky Aces.