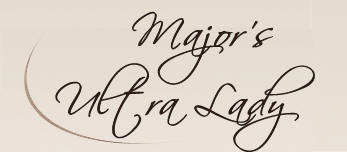 Majorís Ultra Lady was one of our most cherished and popular mares. Her sire was Ultra's Major Threat, a very well known champion in both Canada and the U.S. Her dam's side sported the immortal Prides Generator in her pedigree. Prides Generator is high point stallion of the millennium.
Lady, as we liked to call her, passed away in the spring 0f 2010. She loved people and stayed quiet even after she had her foals. Her babies are very curious and come to see us all the time so they can be handled throughout their baby stage.
Almost everyone who met Lady fell in love with her and wanted to own her babies because of their breeding, disposition, confirmation and gait.
Pedigree of Major's Ultra Lady
Photo's of Lady and Her Newest Baby Narnia
Major's Ultra Lady's Sire Ultra's Major Threat
Foundation Sire of the Breed - Allan F-1