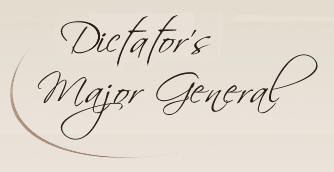 Dictator's Major General is a 10 year old gelding who has been used as a lesson horse for children and adults. He has gone down the trail for clinics, and used as a therapy horse.
He's a beautiful gelding that has what it takes to be your next show prospect! He is a true blue black and his pedigree is awesome. His dam is by Ultra's Major Threat, a very well known champion in Canada and the US. His granddam on his damís side sports the immortal Prides Generator in her pedigree. His sire is Royal Dictator, a Mack Kís Handshaker/ Merry Go Boy grandson!
Generalís damís sire is Ultra's Major Threat. He was shown lite shod and model in 34 shows against 257 horses and won 34 ribbons. 12 first place, 12 second place (place second out of 18 in model) three third place, four fourth place and one fifth.
We classify Dictator's Major General as a true character - a horse with personality to burn. He has always been very outgoing, wanting attention whenever he has an opportunity. He used to run away from his mom so he could come and see Carla when he was just a baby. He is quiet when he leads, clips, bathes and trailers, has a good sound mind, and is a great horse with which to learn.