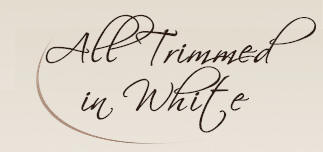 All Trimmed in White is a new mare at Fayebrook Farms. This summer she produced a very fine foal we've named Diesel's White Jasmine. We are very pleased with her attention to Jasmine - she's proven herself a very good mother.
All Trimmed in White is a beautiful light up chestnut mare with wonderful lines in her pedigree: Horses like The Pusher CG, the 1981 WGC, that won three consecutive years at the International Stake Championship in Murfreesboro. As of 2001 The Pusher was recorded as siring 1610 foals during his career and has been attributed with producing numerous offspring wins in show.
On her Damís side Trim sports 1964 WGC GLLís Carbon Copy who was the most popular WGC of his time. In addition to his beautiful conformation GLL's Carbon Copy was the perfect model of the breed in manners, looks and action. He had the three distinct gaits of the Walking Horse and was trained in voice command and whistles when not under saddle.
Like the notable horses in her line All Trimmed in White is naturally gaited, very well mannered, especially when handling her. She is also broke to ride. This mare is a pleasure to breed as she is happier living with the stallion than other mares. We treasure Trim and look forward to the foals she will produce in the future.