Fayebrook is a small horse farm dedicated to preserving clean bloodlines in concert with the integrity of the breed and producing healthy athletic and versatile horses that are as fine-looking as they are functional.

Breeding and Training Horses
Carla and Rene breed and train Peruvian Pasos and Tennessee Walking Horses. They also will train your horse using their own unique, gentle yet firm approach, a successful technique developed and used by Carla over the past 20 years. Learn More

Equine Related Services and Programs
When you need an equine appraisal or the services of an experience A-I technician calling Carla or Rene at Fayebrook Farms will solve your problem.
Additionally, they feel most fortunate to have partnered their professional expertise with their relationship and experiences with horses to develop their own equine assisted healing programs to help people of all ages whether they need to deal with deep emotional issues or simply reduce stress in their lives.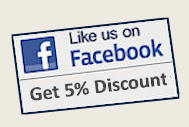 You can see in the scrolling photos above some of the horses that live with us at Fayebrook Farms. They were chosen because they are ideally suited as partners for riders no matter what skill level or experience the person has with horses. All of our horses are magnificent animals, most worthy of your companionship and love.
Fayebrook Breeding Program
Our breeding program focuses on the Tennessee Walkers and the Peruvian Pasos because both breeds provide the smoothest of rides and are ideal mounts for all ages; have easy-going and pleasing dispositions; and are versatile for pleasure and trail riding, show rings or parades, endurance or work.
Meticulous selection of the best breeding stock is our focus. Selection is based on ancestral and championship history, compelling evidence of the natural traits of the breed, as well as good personality and spirit. After selection and breeding our concentration is on helping each individual horse to emerge as a unique personality in keeping with the characteristics and mandate of its bloodline.
---
The Horses at Fayebrook Farms

The Peruvian Paso, Tennessee Walking Horses and Tennuvians raised at Fayebrook Farms come from championship stock with a great mix of new and foundation breeding to obtain beautiful, naturally gaited horses. We train horses with a gentle yet firm technique that we have developed over a twenty year period. Our horses are good for pleasure or trail riding because of their smooth gaits, stamina and easy temperament. It is important to us that your horse will be an attentive, willing partner and companion on the trail or in the show ring. Yes, it is always comforting to have a nuzzle from time to time, but you want a horse to be polite and cooperative, as well.
---
Elegant Powerful Peruvian Paso Horse

Peruvian Paso horses are noted for their ambling gait which provides an exceptionally comfortable ride, essentially minimal vertical bounce that is characteristic of the trot.
What distinguishes the Peruvian Paso is its "Termino" and "Brio". Termino is it's unique gait and Brio is the qualities of boldness, exuberance and astute focus in service to the rider, their sense of being on parade, their controlled energy, their willingness to please the rider.
Our Peruvian Pasos attract attention.
Our Peruvian Pasos
About Pasos, Bloodline, Characteristics, Champions
See Also - Paso Fino
---
Gentle Easygoing Tennessee Walking Horse

Known for having a composed and even-tempered disposition the Tennessee Walking Horse is famous for flashy movement and a gliding running walk, a unique four-beat running walk or rocking horse cantor. These horses are hardy and popular, described as the world's greatest show pleasure and trail horse.
Because of their personality and smooth gait Tennessee Walkers are an ideal mount for riders of all ages and levels of experience. They are by far the best choice for individuals who want a horse that offers them extra comfort or extra security due to physical limitations.
---
Our Refined Tennuvians
The Tennuvian breed is the result of crossing the Tennessee Walking Horse with the Peruvian Paso. Typically the Tennuvian inherits the good feet of the Tennessee Walking Horse and the smaller stature and more refined head of the Peruvian. Selecting from the best of both breeds also results in a cooperative, eager to please, mellow and intelligent horse, good for work or riding.
They are keen to learn and usually display superb abilities. Tennuvians are great as a family horse.
Our first Tennuvian was born in 2011. We have included photos of her birth as well as her first steps on this website.
---
Equine Appraisals

Professional Accredited - Appraising most breeds & disciplines for valuations required for any purposes including sales and purchases, insurance, litigation, tax audits, etc.
---
Corporate Team Building with Equine Programs
Working with horses helps individuals to gain confidence and learn about leadership, loyalty, trust and focus - especially important when dealing with the diverse personalities that make up a team. This is especially helpful when people need to work together, rely on each other, work within deadlines, and deal with diverse personalities and human characteristics.
---
Riding Lessons
Learn the Basics or Improve Your Horse Riding Skills - all ages, all levels of ability - Previous experience not necessary.
---
Sign up for Sales Flyers and Updates
View Sales List
Miniature Horses
About Us
---
Lively Spirited Paso Fino
The Paso Fino is a rare, naturally gaited, lively spirited and resilient breed of equine developed in Latin America, but whose ancestry can be traced to Spanish Colonial horses brought to the Americas by the 14th and 15th Century Conquistadors. Prized by people in Latin America the breed was relatively unknown in North America until after WW11.
Our Paso
About the Paso Fino
Learn More in FAQ's
---

Equine Spiritual Outreach Programs
Horses are gifted animals and in therapeutic situations have proven to be great teachers and instrumental in promoting positive emotional growth among children and helping adolescents and adults modify behaviour, cope with change, or gain confidence.
Visit Spirit of Eight Website
Read More about Equine Outreach
Read more about Miniatures
---
Artificial Insemination
Carla is an A-I Technician experienced at both managing the correct protocol for semen collection from a stallion and the insemination process.